Hi Gary
 
We've really enjoyed the stay again & love your holiday home, but unfortunately we have had to head back to Leeds today – need to pop in to see my parents. Nothing serious and we knew that there was a chance we might have to pop back before we went up to Scotland. 
To answer an earlier question, the new heaters worked well.
Regards
 
Miles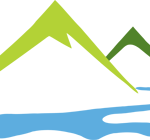 Miles 5 – 12 Feb 2022
Leeds UK
ROWLANDS AVIEMORE

Hi Gary
Thanks for all the things to do in Keswick & the local area, we did many of the activities that you suggested & there was something for all of us:) The weather was very kind for us & we managed to get out everyday. The new extension into the kitchen is just brilliant, as we spent most of the time in there cooking/watching the news etc while the kids had their own space in the lounge with the log fire, which was very special for us. Happy to book direct with you for next year, as you don't charge commission, thanks. Thanks again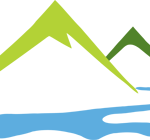 Sam 15 – 22 Jan 2022
Tadcaster UK
RIVERVIEW COTTAGE

The last few days of our holiday there was lots of snow in aviemore so it was great for all of us, especially the kids. You maintain the property so well, hope the work goes smoothly for you this week. We all really enjoyed the Xmas period as there is so much to do in the local area. If there comes a time where we need to think about deposits for the following Xmas, would you mind letting me know if you're happy for us to book again and I'm happy to send over deposits etc. 
 Thanks again. Enjoy Aviemore while you're there. 

Lynsey 21 Dec 2021 to 4 Jan 2022
Fife Scotland
rowlands Cottage

Myself and friends stayed at this house for my Girlfriends 30th birthday.. House is alot bigger than we originally thought with 6 people fitted us all easily and wernt on top of each other.. Nice size garden and driveway so our car weren't on the street. Had my own bike and had a shed round back for our use of storage that was padlocked. Nice quiet street aswell and a short drive to the cairngorms for a hike and a bike ride aswell. Defo didn't disappoint and would highly recommend to family and friends. Fantastic if you have more than 5 people in your party. Thank you very much.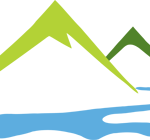 George 1 – 10 Dec 2021
Galway Ireland
ROWLANDS AVIEMORE

A great homely cottage that is well laid out and lovely and warm for a winter staycation. This was our second visit to Riverview and really appreciate the improvements that you have made to the kitchen and dining area since our previous visit. The old dining area was a little snug to say the least. We had a superb week in Keswick and were spoilt with dry but cold weather all week and to finish the visit off we were treated to a lovely snow scene on the morning of our departure.
Thanks again & will contact you soon to have a look at your availability for 2022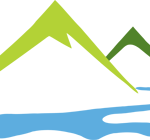 Mike 20 – 27 Nov 2021
Barnstable UK
RIVERVIEW COTTAGE

Hi Gary
Very well equipped , perfect location for us next to Fitz Park and close to walk to Keswick shops etc . Beds extremely comfortable , lovely view out of second bedroom and TVs in each bedroom a big plus . Shower powerful . The lounge though comfortable could be made to be more cosy , and a smart tv would be good with the option of Netflix etc . That would be my only criticism , that the lounge didn't match up to the high standard of the bedrooms.
Regards Jo

Jo 11 – 18 Dec 2021
Leeds UK
riverBank Cottage

Hi Gary & Helen
Your apartment is fantastic after the renovation, the kitchen is great, the views are amazing, both during the day & at night, great location with everything to hand & the beach in easy reach (5 minute walk, heated pool was also nice for an early swim.
Thanks again & speak soon!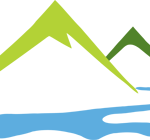 Dave 22 – 31 Oct 2021
Tyne & Wear UK
Los Geranios Tenerife

Hi Gary.
We loved our holiday. Thanks again.
Re damage deposit, just wondered where you were with that?
Thanks again
Viv x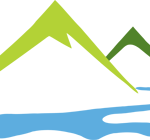 Viv 2 – 9 Oct 2021
Northumberland
Rowlands Aviemore

Sorry to miss you yesterday Gary & thanks for dropping off the new toaster.
We're really enjoying Keswick and the cottage is lovely & great location!
Thanks for the tip regarding the parking, as will make it much easier for parking.
Regards
Tom

Tom 30 Oct – 6 Nov 2021
Fife Scotland
riverBank Cottage

Dear Mr Gary!
Fantastic holiday & cottage was all that we could of asked for & you definitely pay attention to detail, as we couldn't find anything wrong in the cottage. So thank you again for all your help & information before & during our stay. Although some dog bowls would be handed left in the cottage, which we talked about & you are sorting that!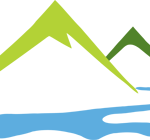 Helen 9 – 16 Oct 2021
Cheltenham UK
riverView Cottage

Hi again Gary.
I just wanted to say what a lovely cottage you have. It was perfect, so comfortable and a perfect location.
Can you please let me know if you have either Sunday 24th July until Sunday 31st July 2022 or Sunday 7th august until Sunday 14th august available so that we can book for next year? If you can let me know ASAP please as I'm self employed and don't want to knock back work if there's no availability but I hope so coz I was actually sad to come home! The landmark forest adventure is superb, so thanks for the heads up about it!
Many Thanks. Natalie.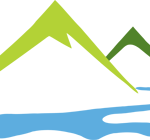 Natalie 10-14 Oct 2021
Scotland
Rowlands Aviemore

Afternoon Gary,

We recently stayed at Rowlands in July for 2 weeks (Sat 17th July – 31st July) which was again brilliant and your house again was excellent. The holiday just went in to fast and would defo book your house again for 2 weeks, which I have already enquired about!

Look forward to hearing from you.

Cheers

Bruce

Bruce 17 – 31 July 2021
Tyne & Wear UK
rowlands Cottage

Hi Gary!
We are both really enjoying the cottage as this is our second week now & having a nice quite break from the norm! Thank you for allowing us to pay our deposit for next year when we get home as that makes it much easier for us, as I am not very tech savvy and rarely deal with money matters. Tom is much better and will get things completed ASAP after we get home. Wherever we holiday we hire a house for 6 and yours is up there with the best of them we have ever rented, it's great, thanks again for letting us stay & for all the information that you sent us & for sorting things out on the phone. Best wishes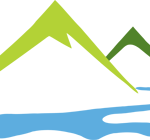 J & T 2 – 9 Oct 2021
Nottingham UK
riverView Cottage
Hi Gary.


Thank you very much! We're going there tomorrow to Landmark & thank you for forwarding info email, we're really looking forward to it so I'll have a look at this. We're at the wildlife park just now it's fantastic. I can't tell you how much we all love the cottage it's so cosy and comfortable.

A much needed break.


Thanks again.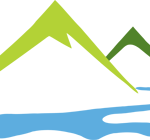 Natalie 10-14 Oct 2021
Scotland
Rowlands Aviemore
Comfortable & very well equipped cottage. Great quite decking area & outdoor table/chairs was fab. A fantastic location and access to Fitz Park was lovely over the foot bridge, especially being able to feed the ducks & ducklings & seeing the occasional Heron fly up the river. We will come again & are already looking at dates for 2022, although the cottage seems busy for next year, which says it all really!

Gary 25 Sept – 2 Oct 2021
Surrey UK
riverView Cottage
Hi Gary
Thanks for sorting out booking at short notice & for wavering the agents commission by booking direct with you. We all had another great time at Rowlands & the boys loved the garden, especially the swing-ball. We had a fab time again at Loch Morlich Beach & we all enjoyed the water sports as the weather was glorious for us. The house is always very clean & tidy with everything that we needed for a nice relaxing stay, especially after a difficult year!!!

Many thanks, Charlie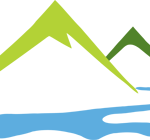 Charlie 20-26 Aug 2021
Newcastle upon Tyne UK
Rowlands Aviemore
We are currently 9 days into our 2 week stay. The cottage is great. Has everything you need, the location is SECOND TO NONE! The bath and shower are lovely. The large double bed in the main bedroom is comfortable beyond belief! Nice and quiet area for a relaxing holiday. Nice parking area in front of the cottage too. I have a Toyota Auris and it fits on no problem. Would definitely stop here again.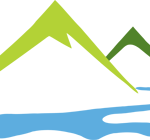 George 11-18 Sept 2021
Co. Durham UK
RIverBank Keswick
Hi Gary – Great house in a superb and convenient location – sits on a busy road but still quite & wasn't a problem! Very well equipped kitchen and lovely quiet garden at the rear to sit out in & have a nice glass of wine & lunch, cheers.

Chris 11-18 Sept 2021
Guildford UK
riverView Cottage
Fabulous house, excellent location, we'll be going back for the third time next year. Must add, very dog friendly, but cottage very clean & comfy & the garden is looking good as well after the kitchen/diner extension, which a must say was great for our family & fiends to have nice start to the day all having breakfast together & even getting to watch the news, which is a fab idea putting a TV in the extension.

Thx David.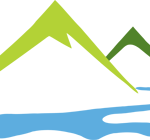 David 3-12 July 2021
Gateshead UK
riverView Cottage
We had a great stay at Riverbank. The cottage is clean and comfortable. Beds are very comfortable. It is located in a backwater lane by the river but is just a few minutes walk to the town centre. It is adjacent to the lovely Fitz park. We had some great walks to Lattrig and along the old railway line direct from the cottage. It has private parking which is great as parking in Keswick can be busy. The back (or is it the front!) garden is a lovely place to relax after a long walk. Cheers Gillian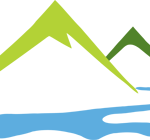 Gillian 3 – 10 July 2021
Edinburgh Scotland
RIverBank Keswick
Hi Gary
Hope all is well and you and family are enjoying the fabulous weather.
Once again we had a great break at Rowlands although unfortunately my parents had to pull out at the last minute due to health issues. Its was a shame as the property is so comfortable and convenient and it would have done them the world of good to get away for a few days. It was good to see some of the local businesses opening up again although the Boat Pub really needs to sort out their service standards! Sadly they have a captive audience so there is no real incentive to sharpen up. Trust all was in order for your cleaners and look forward to receiving the security deposit at your earliest convenience.
Already trying to plan our next stay.
Best wishes Alastair

Alastair July 30 – 7 August 2021
Falkirk Scotland
Rowlands Aviemore
All checked out and had a fantastic break at Rowlands. Such a lovely house and it's been a great base for us all.
Would definitely recommend and possibly visit again if travel restrictions allow in the future.
Thanks again.

Kevin.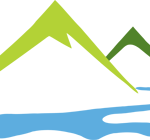 Kevin 26 – 3 July 2021
Sterling Scotland
rowlands aviemore
Thank you very much for letting us book direct with you again as appreciated the reduced price compared to the agents & we both had a fab stay at RiverBank & the weather was great for most of the week, so we BBQ-ed a couple of days on the decking.
Whinlatter Forest was good for the dogs the day you popped over to do a couple of small jobs as mostly in the shade, we did the lake another day and they swam lots to cool down. The pinnacle was Max – The Miracle Dog unveiling. The bench is amazing, next time you're over there you should go see it
Thanks again
Nic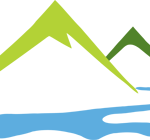 Nic 26 June – 3 July 2021
Newcastle upon Tyne UK
RIverBank Keswick
Beautiful, clean, spacious cottage in a great location for all Keswick has to offer. It was warm and comfortable although we found the arms on the smaller sofa a bit too low and required cushions. Due to COVID the owners had to remove items such as cushions so this may not normally be an issue. The back of the cottage overlooks the river and is easily mistaken for the front as this is where you access the building & parking space. There's room for 1 car in an area which presumably used to be the back garden. All in all it was a wonderful place to stay, Gary was very helpful when we had a few questions and we enjoyed our week immensely. Highly recommended

Lisa 26 June – 3 July 2021
Suffolk UK
RIVERBANK KESWICK
Hi Gary

Thanks for message. Spotted when we came in and a little white mark (maybe the soap still in carpet). But all good with us – no complaints Weather going to be amazing here so definitely no mud from us with these temperatures haha.
Can I just say that this place is amazing it like a Tardis. Loving our week so far. First holiday since before covid and so please booked here.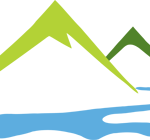 Larry 5 – 12 June 2021
Gateshead UK
rowlands aviemore
Thanks for all the information that you sent to us Gary regarding things to do in Keswick & the local area. We have had a fantastic week doing some of the activities that you suggested & the weather was glorious as well, so BBQ-ed a few time & your decking area was great for that, with a glass of wine. We all had a great time & have already booked with you again for next year. Thanks again Sam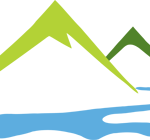 Sam 12 – 19 June 2021
N. Yorkshire UK
RIverBank Keswick
Hi Gary,
It was just to let you know that due to some family circumstances we are leaving your property today rather than tomorrow. I thought it might help knowing for your changeover.
We've had a great stay and Rowlands was a great holiday house in a brilliant location.
Thanks very much and we hope to come back again soon.
Kind regards
Pilar

Pilar 19 – 26 June 2021
Aberdeenshire Scotland
ROWLANDS AVIEMORE
Spent a great weekend as a group of 4 celebrating 30 years of friendship. Rowlands is a lovely house, very comfortable and well equipped and 4 of us found everything we needed for a very enjoyable stay. Located in a nice quiet street, but still within easy distance of town centre. We would love to return for another visit.!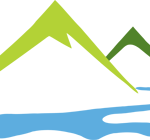 Jan 21 – 28 May 2021
Glasgow Scotland
rowlands aviemore
We are having a good time here in Keswick, thank you. Can I say, we were delighted by how fresh the cottage seemed when we came through the door – it looked immaculate; a credit to your housekeeper. Very reassuring in these Covid times. We have however, failed to get the dispenser in the bathroom to work at all!
All the best,
Lynda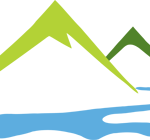 Lynda 12 – 19 June 2021
Lancashire UK
RIverView Keswick
Hi Gary

We had a lovely time and we couldn't have asked for better weather.
At the moment, we aren't considering other holidays – a house move is imminent, but when we are all moved we will definitely be contacting you again to stay at your lovely cottage, which we all enjoyed, especially our dog Jazz

David 5 – 12 June 2021
Surrey UK
riverbank keswick
Hoping this finds you well and staying healthy. Wanted to drop you an albeit belated note to say we had an amazing time in Aviemore last month when we spent the week at Rowlands. The property was great and the weather amazing for most of the week. We will definitely be back again soon. Thanks again!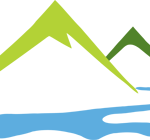 Ollie 26 Apr – 3 May 2021
Glasgow Scotland
rowlands aviemore
Hi Gary thanks, we had an awesome time. Landmark was great! We love cycling and noticed a lot of people on mountain bikes I'm assuming there's a few trails up there? We will definitely be back and be sure to book up with yourselves as the house was perfect. I've given my friend your email address as she's looking to book up to Aviemore soon and I suggested your house to them. Hope that's ok? Thx Amy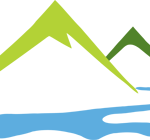 Amy 14-16 May 2021
Yorkshire UK
ROWLANDS aVIEMORE
We all had a fab time at RiverBank Cottage in Keswick, park was great for the dog & loved the river. The cottage was all we could of expected & more, great location, very clean/good facilities. Will stay again, but for longer next time.

David 1-8 June 2019
Surrey UK
riverbank keswick
Hi Gary
Just a quick note to say we really enjoyed our stay at Rowlands, it was like slipping back into an old pair of comfortable shoes and being close to the town centre we were able to virtually ditch the car for the whole week.
Your maintenance guy Sandro is a really nice bloke and the gate post looks as good as new and solid!
Weather was good for us and we were out every day and Olivia bagged her first Munro…Cairn Gorm itself.
Thinking about a return next year!
All the best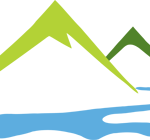 Alistair 6-13 April 2020
Edinburgh Scotland

Rowlands Aviemore
We thoroughly enjoyed our stay at Riverview. We were staying as a couple, so only slept in the upstairs kingsize room, but we found that bed extremely comfortable. Our only complaint was that we couldn't get the heating to turn off at night, so we were rather too warm! (the thermostat didn't seem to be working). Everything else about the cottage was perfect: both bathrooms had good showers, all of the kitchen appliances were clean and in very good working order, and we didn't notice anything in the cottage than needed to be repaired. Most holiday cottages seem to have something hanging off the wall that needs repairing, but this one had nothing like that at all, everything was in good order. It was also lovely to have an enclosed garden for the dog, so we could let her out without supervision if we wanted to. We were blessed with perfect weather, so we walked on the fells every day except one, and we found plenty of lovely walks very close to the cottage, the furthest we had to drive for any of our chosen walks was about 8 miles.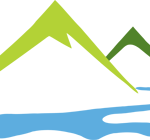 Christina 8-15 June 2019
Norfolk UK
riverview keswick

Hi Gary & Helen,

Just wanted to say how well equipped and lovely your holiday house is.
Also thank you to your house keeper as it is immaculately clean – which we really appreciate in normal times but even more so now.

Thanks and best wishes

Kirstie 11-13 September 2020
Toronto Canada
rowlands aviemore
Thanks for being in touch. Safely in. We'll do our best with the shower.
And maybe see you on Tuesday.
Love the house and location. Would be perfect for the convention if that were happening! But it's perfect anyway. We loved the week we had here. Perfect location with access to town, fells and park (literally on the doorstep). Very practical set-up – for easy, low maintenance stay. Nice to meet Gary and Helen and to feel that they would respond quickly if needed but not be intrusive. We will be back.
Best wishes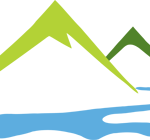 Simon 18-25 July 2020
Cambridge UK
riverbank keswick
Hi Gary
Good location only rained once Saturday to Tuesday house lovely only watch your head if you are tall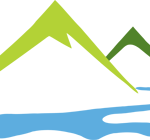 Ian 13-20 June 2017
Newcastle UK
riverview keswick
Cosy cottage in perfect location. Park less than a minute away which was ideal for our dog. Quiet area and close to the main square and lake. Also bonus having a parking space. Would stay again.

David 1-8 June 2019
Surrey UK
riverbank keswick